Henan Climb Aluminium CO., LTD.
Henan Climb Aluminium Co.,Ltd.is an experienced aluminum sheets and coil manufacturer. We are a famous aluminium sheet factory in China.We have more than 20 years of aluminum products manufacturing experience. Meanwhile, our factory has advanced production equipment and precision testing instruments, which ensures the high quality and high standard of products.Our products are applied to automobile,construction,household,shipbuilding,beverage,food and other fields. We have built long-term cooperative relationships with many large and medium-sized enterprises at home and abroad.
Climb Aluminium business take the formidabletechnical force and the consummation servicenetwork as the backing, provides rapidly forthe user pre-sale, sells, the post-sale servicesystem, Simultaneously advances the servicenetwork construction vigorously, the perfectcustomer service series standard, improves thecustomer service troop quality, provides theservices structure which for the customeconsummates unceasingly.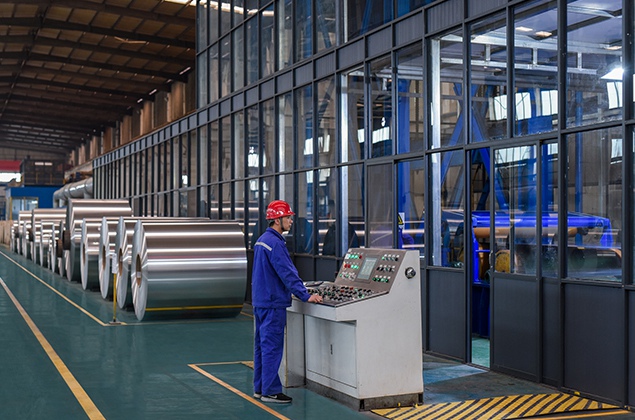 Main Products
Our company can supply 1000 series, 3000 series,5000 series,6000 series and 8000 series aluminum sheets, coils and foils. Our company is specializing in producing and marketing aluminum sheet,aluminum coil and foil.Annual production can achieve 600,000 tons,we can produce 1-8 series aluminium alloy sheets, coils and foils.Can tap and end stock, can body stock.marine plates,aluminium sheet for cars,keyboard stock and PS baseboard are the advantage products of our company. We are one of the few producers who can produce can body stocks. That means our processing ability of the aluminium sheets becomes the first class of the world.
Especially,the hot-rolling plates,extra-wide,extra-thick and hard aluminum alloy sheet, embossed aluminum sheet fill the gap in the domestic market and they are widely used in packaging,electronics&electrics,construction,transportation,oil reserve,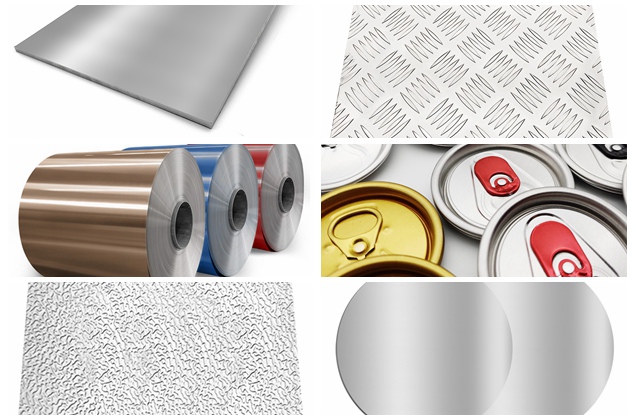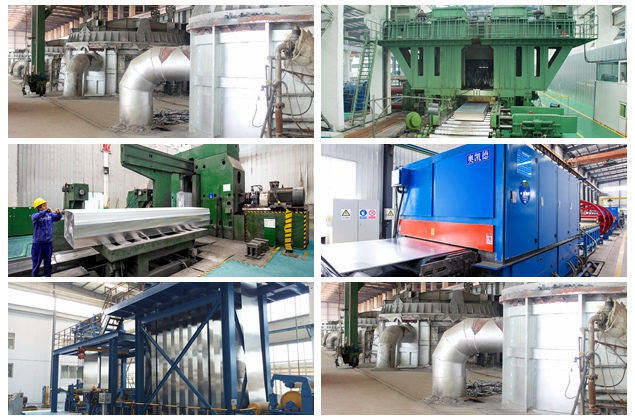 Plant Equipment
We have a 1 + 4 hot rolling line , which consists of I reversible hot rough rolling mill ,4 continuous hot finish rolling mills and vertical rolling mill , heavy shears , stacking device ,coiling and unloading device , etc .The production line can process the heated ingot , whosethickness is about 600mm into high strength aluminum sheets and coils of all aluminumalloy materials with a maximum width of 2300mm and a thickness ranging from 2 . 5mm to400m . It provides stocks for subsequent cold rolling and aluminum plate finishing processesAnd there are 5 casting production lines , which can manufacture aluminum ingot , whosethickness is about 500mm to 630mm , width 1020mm to 2450mm , length 5m to / m for hotrolling . 
Besides that we also have 7 cold rolling machines .All of them arequarto nonreversible rolling mill , including 6 single stand cold rolling machines with2450mm to 1450mm in width specifications , and I double stand 1850 cold tandem rollingmill And Climb has aluminum foil rolling mills with width specifications from 1650mm to2150mm . There are 3 food-grade aluminum strip coating production lines and 1 aluminumsheet coating production line . The thickness of coating strip is from 0 . 2mm to 0 . 6mm , andthe width is from 740mm to 1700mm.
Our Qualifications
We have established long-term cooperation with 500 domestic and foreign enterprises.And all the products are qualifiedand examined by National Center for Quality Supervision and Inspection of building decoration materials and we have got ISO 9001:2008 and CCS. Thus,we meet customer' s high requirement of quality.